Welcome to our website!
My name is Pastor Philip Trent and I have pastored the Wesleyan Church of Fairfield since 2002. I believe God brought me to Fairfield, IL, and he paired me with a wonderful church family!
God has been good to us, and in turn we have endeavored to do good for the Lord. Through service to God we hope to see holiness developed in our own personal lives, and in the lives of others. Our desire is to draw closer to Christ, build strong families, a stronger church, and to impact our community.
I want to encourage you to take the time to look around at our website and at what we have to offer you, your family & friends. Feel free to listen to a sermon or two, leave feedback or even prayer requests if you'd like.
If you are looking for a church home, you are always welcome at
The Wesleyan Church of Fairfield!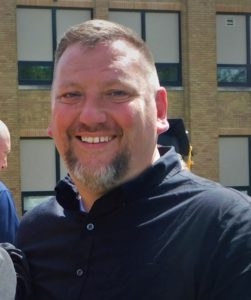 Philip Trent
Pastor of The Wesleyan Church of Fairfield