Fall Bible Study & Kids Clubhouse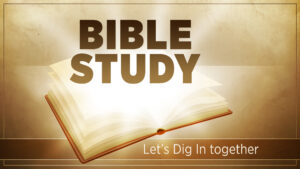 JOHN, The gospel According to John
Wednesday Evenings
6:30 p.m. – 7:30 p.m.
Pastor Trent is leading a weekly Bible study over the book of John. Feel free to join and bring a friend. It is a slow moving study where scripture is read along with open discussion and questions.
Kids Clubhouse is held at the same time with Bible teaching and fun lesson activities.