We are a church that believes in Jesus and loves God and people
The purpose of The Wesleyan Church of Fairfield, Illinois is to reach our community with the message of God's love.
We are meeting at 10:30 for Worship Service.
In order to keep people safe, this is what we are doing:
1) Spaced seating is available
2) Offering plates will not be passed but offering can be dropped in the plate as you enter or leave
3) Hand sanitizer is available
4) There is no Sunday School but Children's Church is available during the sermon.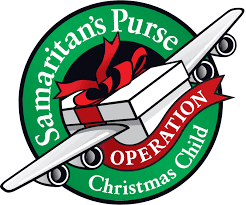 Shoeboxes are Here!
Be sure to pick up a shoebox to fill for the Operation Christmas Child. If you need ideas or more info, go to www.samaritanspurse.org
Filled boxes are due back by November 14.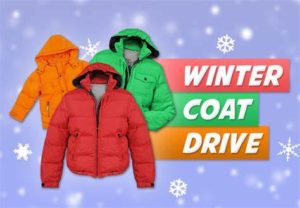 COATS, SNEAKERS & GLOVES
It's time to start brining in coats, sneakers and gloves/mittens/scarves for the annual Community Coat Drive. Drop boxes will be placed at local schools or drop off at the south door at the church. Items accepted through October 31,
The Give-Away day is Saturday morning, November 6.
Location is the corner of Main Street & First at the Stauder Eye Care parking lot.
Sunday Morning Service 10:30 a.m.
If you can't be there in person, join us via live stream on Facebook.
Latest Sermon
September 26, 2021
REST FOR YOUR SOUL
We need no greater rest than rest for our soul. Anyone who has not come to Jesus for rest for their soul is carrying a load they cannot bear.
Matthew 11:28-30
28 "Come to me, all you who are weary and burdened, and I will give you rest.
29 Take my yoke upon you and learn from me, for I am gentle and humble in heart, and you will find rest for your souls.
30 For my yoke is easy and my burden is light."
To download sermon, go to the SERMON PAGE.

"Well Vers

ed"
"I believe that the Bible speaks not merely to personal, family, and church issues, but to national, community, and governmental issues if we would take the time to listen." –James L. Garlow
Conservative Christians admit that they do not speak out on political or cultural issues because they do not know how to support their beliefs from a biblical basis, according to a recent poll. Instead, they remain silent on critical issues like marriage, racism, and transgender issues because they feel uninformed and ill-equipped to defend their beliefs.
C O N T A C T F O R M
Send us a Message
Contact Info
Address: 960 US Hwy 45 Fairfield, IL 62837
(1 mile north of the airport)
Phone: 618.842.2418
Email: ffwesleyan@gmail.com