We are a church that believes in Jesus & loves God and people
The purpose of The Wesleyan Church of Fairfield, Illinois is to reach our community with the message of God's love.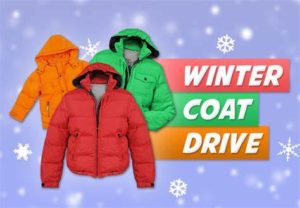 Annual Coat Drive
It's that time of year again when we bring in shoes and coats for our Annual Community Coat Drive. Go through your closets and bring in lightly used or new tennis shoes and coats to share with those in need.
Totes have been placed at the area schools, Patti's Shear Magic and the church door (outside).
The Coat Drive is Saturday, October 26, from 9 a.m. to 2 p.m. at the corner of First Street and Delaware.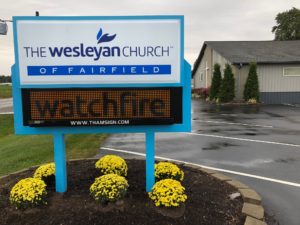 Sign Update
The new sign has been installed. A big THANK YOU to those who have faithfully given to the church and to those who specifically gave towards the new sign
Software training is taking place this week and messages will be posted soon.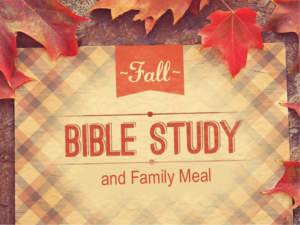 6-Week Bible Study
We will begin a six-week Wednesday night Bible Study on October 2. There will be a light meal starting at 6:00 p.m. followed with the Bible study and Kids Clubhouse from 6:45 p.m. to 7:30 p.m.
If you would like to help with a meal, please see the sign-up sheet on the bulletin board.
October 6, 2019

Pastor Philip Trent

Have You Left Your Old Life B

ehind?
C O N T A C T F O R M
Send us a Message
Contact Info
Address: 960 US Hwy 45 Fairfield, IL 62837
(1 mile north of the airport)
Phone: 618.842.2418
Email: ffwesleyan@gmail.com