We are a church that believes in Jesus and loves God and people
The purpose of The Wesleyan Church of Fairfield, Illinois is to reach our community with the message of God's love.
We are excited for the opportunity to meet together again. In order to keep people safe, this is what we are doing:
1) Seating is every other pew
2) Offering plates will not be passed but offering can be dropped in the plate as you enter or leave
3) Hand sanitizer is available
6) There is no Sunday School but Children's Church is available.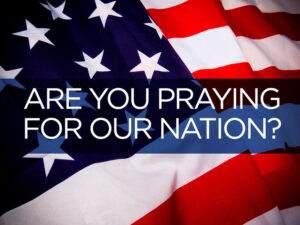 "If my people, which are called by my name, shall humble themselves, and pray, and seek my face, and turn from their wicked ways; then will I hear from heaven, and will forgive their sin, and will heal their land."
Be praying for our nation and leaders. Pray that God will give them wisdom as they choose the direction for our country. Study God's Word, be in prayer, and be a light to this world.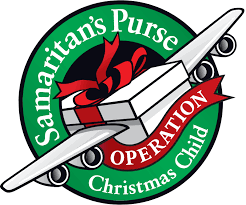 Shoeboxes
The shoeboxes are out so pick yours up to fill for a boy girl. Sponsored by Samaritan's Purse. Shoe boxes are due back November 15. The church will pay the shipping. However, a special offering will be taken Sunday, November 1, and sent to Samaritan's Purse to help pay for the printed materials used to tell the story of Jesus.
Sunday Morning Service 10:30 a.m.
If you can't be there in person, join us via live stream on Facebook.
Latest Sermon
Living in Exile
Sunday, November 8, 2020
Pastor Philip Trent
Various passages
"For if you remain silent at this time, relief and deliverance for the Jews will arise from another place, but you and your father's family will perish. And who knows but that you have come to your royal position for such a time as this?" Esther 4:14
To download sermon, go to the SERMON PAGE.

"Well Vers

ed"
"I believe that the Bible speaks not merely to personal, family, and church issues, but to national, community, and governmental issues if we would take the time to listen." –James L. Garlow
Conservative Christians admit that they do not speak out on political or cultural issues because they do not know how to support their beliefs from a biblical basis, according to a recent poll. Instead, they remain silent on critical issues like marriage, racism, and transgender issues because they feel uninformed and ill-equipped to defend their beliefs.
C O N T A C T F O R M
Send us a Message
Contact Info
Address: 960 US Hwy 45 Fairfield, IL 62837
(1 mile north of the airport)
Phone: 618.842.2418
Email: ffwesleyan@gmail.com